It's halfway through the year already! And here in the chilly depths of Australian winter, it's good to know there's a warm fireside tale coming our way this month…
WE WHO HUNT THE HOLLOW is the debut YA novel by Kate Murray, a New Zealander transplanted to Melbourne who is a full-time parent and writer. Shortlisted for the Ampersand Prize, WE WHO HUNT THE HOLLOW looks good enough to keep off the winter blues – check out the blurb here: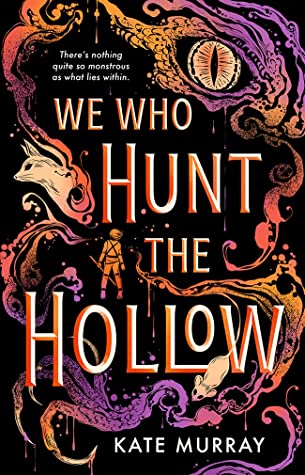 Seventeen-year-old Priscilla Daalman's entire family are Hollow Warriors – legendary monster hunters charged with killing evil beasts from beyond our universe. She's desperate to live up to that legacy, but she's convinced neither she, nor her superpower – the ability to sense Hollow energy – is up to the task.

But when Priscilla attempts a desperate ritual to enhance her abilities, she accidentally triggers a frightening new power: the power to summon monsters from the Hollow itself. Now, Priscilla must protect her loved ones – her heartbroken ex-girlfriend, her mysterious new boyfriend, even her fierce warrior family – from supernatural monsters, and also from herself. Because if her power gets out, all hell will break loose … and Priscilla will risk losing everything.
You can order this month's title through Boomerang Books and get free shipping by using the 'loveoz' code. Or if digital is more your thing, find the ebook here.
I hope you enjoy this one to mark the mid-year point! Happy reading and see you on the group page later in the month for an author Q&A and title discussion 😊
xxEllie