Little, Brown Books for Young Readers (International), Allen & Unwin (ANZ), 2023
This is a sequel that will have you screaming for more.' – CS Pacat
Find Some Shall Break at your fave retailer here:
The electrifying sequel to the New York Times bestselling None Shall Sleep brings us back into the lives of junior FBI consultants Travis Bell and Emma Lewis with a new case that may unravel everything they've been working for…
After a harrowingly close contact with juvenile sociopath Simon Gutmunsson, junior FBI consultants Emma Lewis and Travis Bell went their separate ways: Emma rejected her Quantico offer and Travis stayed to train within a new unit of the FBI Behavioral Science division. But the unit's latest case is feeling eerily familiar and Kristin Gutmunsson—Simon Gutmunsson's eccentric twin—reaches out to Travis to send a warning: Emma is in peril.
 
When Travis and Kristin turn up evidence that points back to Daniel Huxton, the serial killer that Emma had escaped, things become more complicated. With a copycat on the loose, Emma returns to Quantico and is thrown back into her past traumas. Compelled to prevent more tragedy—even if it means putting herself in danger—Emma turns to Simon for help once again. But Simon is keeping secrets that could impact their entire investigation. Will the team be able to stop the Huxton copycat before time runs out for his next victims?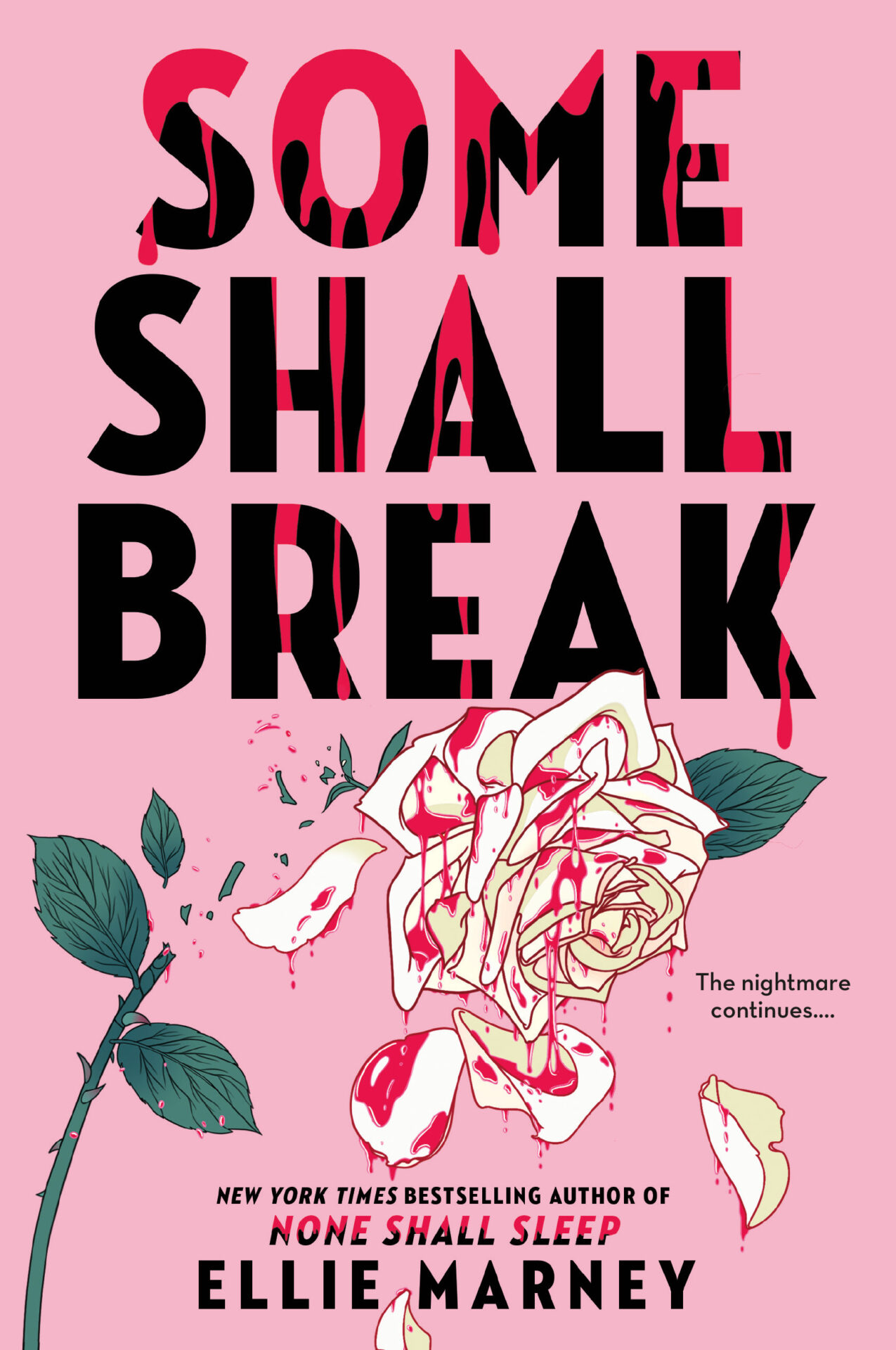 A razor-sharp sequel exceeding the previous instalments high expectations
Little, Brown Books for Young Readers (International), Allen & Unwin (ANZ), 2022
CodeName Verity meets Last Night At the Telegraph Club in this thrilling historical mystery about teen girl codebreakers in WWII hunting a murderer.
Find The Killing Code at your fave retailer here:
Add The Killing Code on Goodreads:
Virginia, 1943: World War II is raging in Europe and on the Pacific front when Kit Sutherland is recruited to help the war effort as a codebreaker at Arlington Hall, a former girls' college now serving as the site of a secret US Signal Intelligence facility.
Kit is soon involved in another kind of fight: Government girls are being brutally murdered in Washington DC, and when Kit stumbles onto a bloody homicide scene, she is drawn into the hunt for the killer.
To find the man responsible and bring him to justice, Kit must join forces with other girl codebreakers at Arlington Hall – gossip queen Dottie Crockford, sharp-tongued intelligence maven Moya Kershaw, and cleverly resourceful Violet DuLac, from the segregated codebreaking unit on the grounds of the Hall.
But as the girls pool their energies, and find friendships – and romance – that they never expected, two things begin to come clear: The murderer they're hunting is getting closer every minute…and Kit herself is hiding an unbelievable secret.
Heart-stopping intrigue, compelling romance, and 1940s glamor combine in The Killing Code, by the author of the Aurealis-winning None Shall Sleep.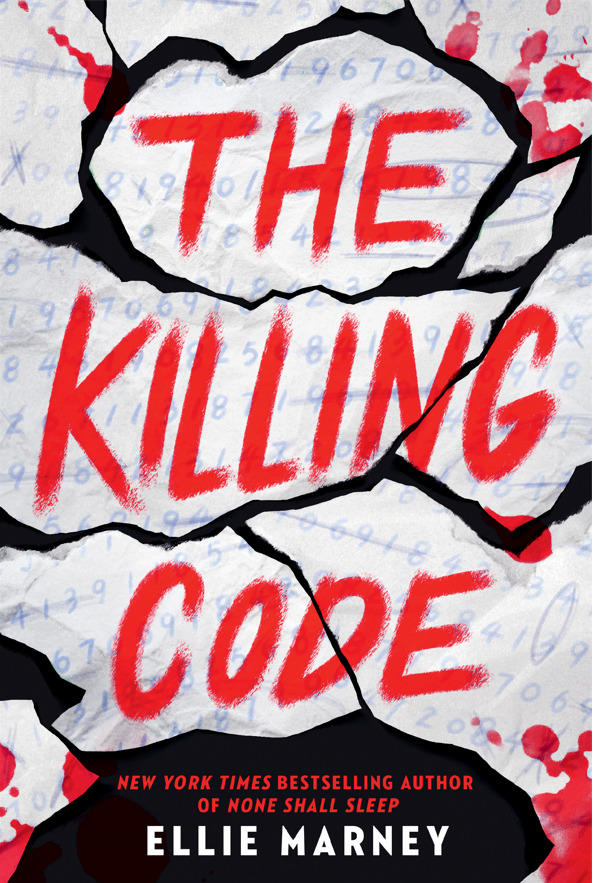 Little, Brown for Young Readers (International), Allen & Unwin (ANZ), 2020; De Fontein (Netherlands), 2021
The Silence of the Lambs meets Sadie in this riveting psychological thriller about two teenagers teaming up with the FBI to track down juvenile serial killers.
Find None Shall Sleep at your fave retailer online:
Add None Shall Sleep on Goodreads:
In 1982, two teenagers—serial killer survivor Emma Lewis and US Marshal candidate Travis Bell—are recruited by the FBI to interview convicted juvenile killers and provide insight and advice on cold cases. From the start, Emma and Travis develop a quick friendship, gaining information from juvenile murderers that even the FBI can't crack. But when the team is called in to give advice on an active case—a serial killer who exclusively hunts teenagers—things begin to unravel. Working against the clock, they must turn to one of the country's most notorious incarcerated murderers for help: teenage sociopath Simon Gutmunsson. Despite Travis's objections, Emma becomes the conduit between Simon and the FBI team. But while Simon seems to be giving them the information they need to save lives, he's an expert manipulator playing a very long game…and he has his sights set on Emma.
Captivating, harrowing, and chilling, None Shall Sleep is an all-too-timely exploration of not only the monsters that live among us, but also the monsters that live inside us.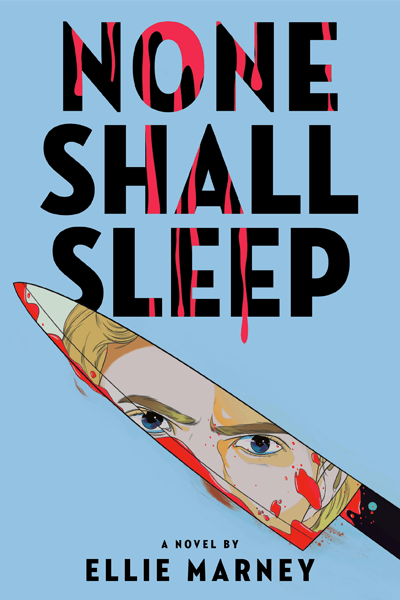 CIRCUS HEARTS SERIES - BOOK 1
A teenage trapeze artist and an apprentice strongman on the run from a terrible crime…
Find Circus Hearts: All The Little Bones at your fave retailer online:
Add Circus Hearts: All The Little Bones on Goodreads:
Seventeen-year-old Sorsha Neary's life is changed in one night when she defends herself behind the vans of her family circus troupe. Now Sorsha and apprentice strongman Colm Mackay are travelling south, to evade the fallout and escape the long arm of the law. All they have in their favour is talent, an old promise, and slim acquaintance with the crew members and performers of their new home, Klatsch's Karnival. But the question for Sorsha and Colm isn't if the police will catch up with them, but when…
Carnival glamour and swoon-worthy romance in Book 1 of the latest dark YA contemp series from Ellie Marney – Circus Hearts: Step. Right. Up.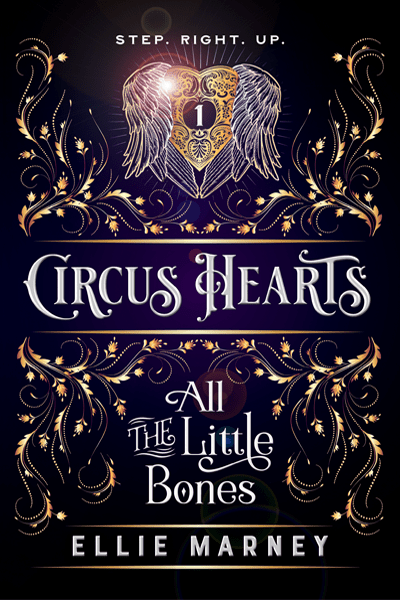 CIRCUS HEARTS SERIES - BOOK 2
A ringmaster's daughter and a bearded lady's son join forces to stop a saboteur…
Find Circus Hearts: All Fall Down at your fave retailer online:
Add Circus Hearts: All Fall Down on Goodreads:
Nineteen-year-old Fleur Klatsch is loyal to her trapeze team and her ringmaster father, dedicated to the circus, and tough on everyone around her. After a series of accidents at Klatsch's Karnival, Fleur is left holding the ball: she's running the carnival, trying to stop a saboteur, and taking care of her dad. She doesn't need anyone's help, least of all Eugenia Deloren's son, Marco, who's been trying to break out of show life since the moment he was born into it. All Marco needs to do is get Klatsch's back on its feet so he can leave. But after one fateful kiss with Fleur, will he really want to? And will Fleur and Marco figure out who's trying to kill the show before someone kills them…
Carnival glamour and swoon-worthy romance in Book 2 of the latest dark YA contemp series from Ellie Marney – Circus Hearts: Step. Right. Up.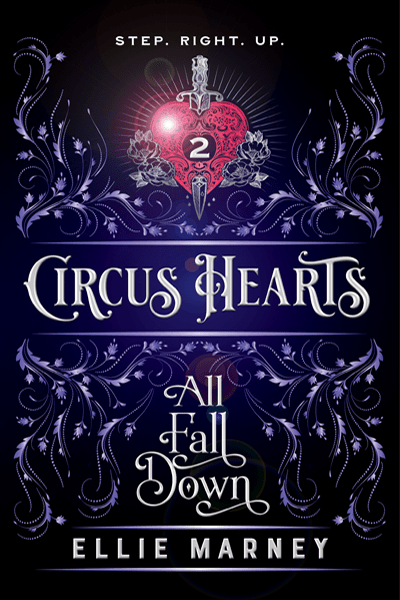 CIRCUS HEARTS SERIES - BOOK 3
A teenage contortionist and a young cardsharp risk danger to right a family legacy of injustice.…
Find Circus Hearts: All Aces at your fave retailer online:
Add Circus Hearts: All Aces on Goodreads:
Nineteen-year-old contortionist Ren Putri is committed to circus, study and self-discipline  – in that order. But after being rescued from a carnival fire by cardsharp Zep Deal, she's overwhelmed by some highly disorderly thoughts. Zep has a history of trouble, and now he's been suspected of sabotaging the circus that's become his whole life. Ren is already coping with family, and keeping secrets of her own – but she can't resist a mystery. Will Ren's penchant for solving puzzles bring the case against Zep to rights, or will digging further into the bad blood between rival carnivals only put them both in danger?
Carnival glamour and swoon-worthy romance in Book 3 of the latest dark YA contemp series from Ellie Marney – Circus Hearts: Step. Right. Up.
Find White Night at your fave retailer online:
Add White Night on Goodreads:
Bo Mitchell lives in a country town and has little on his mind except school, footy, family and friends . . . until he meets Rory Wild, a girl from a secretive off-the-grid community called Garden of Eden. When Bo's family becomes engulfed in a crisis that could tear them apart, Bo finds himself drawn towards Rory and the Eden community's way of life. But as the town comes together for the 'White Night' lightshow, Bo realises that out at Eden the secrets might be more serious than anyone has imagined . . .
"Marney has an obvious respect for the intelligence of young people, which resonates through her work. White Night is frank, sexy and clever…"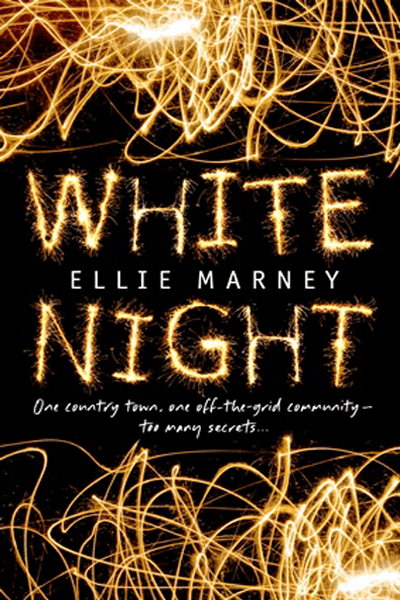 COMPANION TO EVERY SERIES
Boozer, brawler, ladies' man – nineteen-year-old Harris Derwent is not a good guy.
Find No Limits at your fave retailer online:
Add No Limits on Goodreads:
But he's about to find out what he's really made of when he agrees to play narc within a rural drug cartel. His contact – eighteen-year-old Amita Blunt, police sergeant's daughter and all-round nice girl. Harris and Amie's connection is sizzling hot – but if the cartel finds out about them, things could get downright explosive. Backed into a corner, with everything at stake, it's time for Harris and Amie to find out if love really has no limits…
"This is modern Australia for so many growing up on the periphery right now, picked apart with exquisite and smart insight from one of Australia's best crime and YA writers…."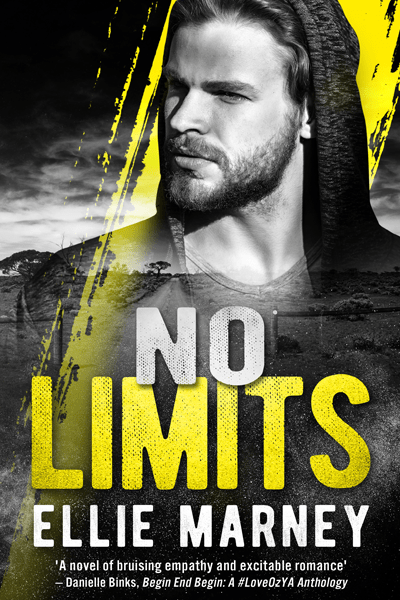 THE YA EVENT OF THE YEAR...
Bestsellers. Award-winners. Superstars. This anthology has them all.
Find Begin End Begin at your fave retailer online:
Add Begin End Begin on Goodreads:
With brilliantly entertaining short stories from beloved young adult authors Amie Kaufman, Melissa Keil, Will Kostakis, Ellie Marney, Jaclyn Moriarty, Michael Pryor, Alice Pung, Gabrielle Tozer, Lili Wilkinson and Danielle Binks, this all-new collection will show the world exactly how much there is to love about Aussie YA.
"…a huge success in what it sets out to achieve: to draw attention to the work of Australian writers and to encourage young adults to expand their reading choices…."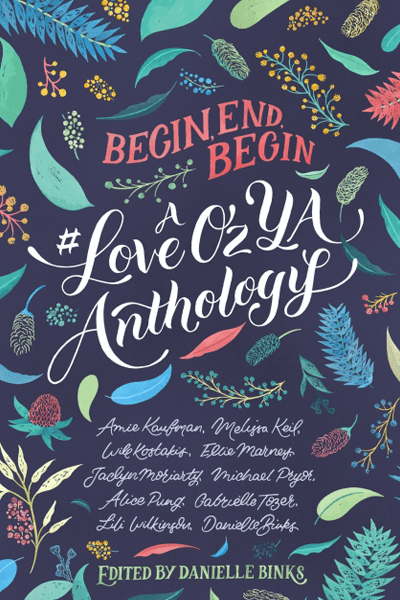 A short story from Begin End Begin: A #LoveOzYA Anthology…
Find Missing Persons at your fave retailer online:
Add Missing Persons on Goodreads:
'I want to get out of here. But no amount of walking is going to get me back home . . .' Rachel Watts is adrift in the Big Smoke – until an eccentric boy called James Mycroft comes into her orbit.
"Two of my favourite characters meet for the first time…"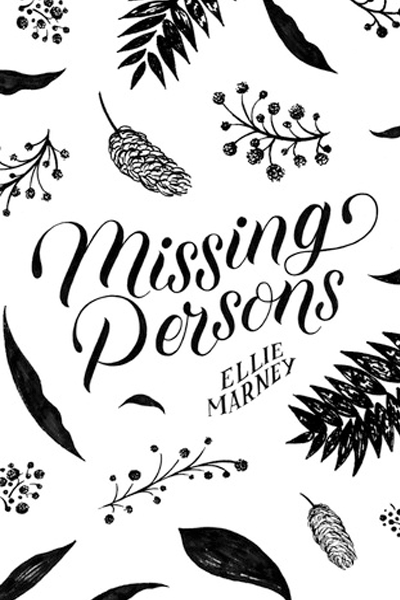 THE EVERY SERIES - BOOK 1
Allen and Unwin, 2013
Tundra Books, 2014
What if Sherlock Holmes was the boy next door?
Find Every Breath at your fave retailer online:
Add Every Breath on Goodreads:
Rachel Watts is an unwilling new arrival to Melbourne from the country. James Mycroft is her neighbour, an intriguingly troubled seventeen-year-old genius with a passion for forensics. Despite her misgivings, Rachel finds herself unable to resist when Mycroft wants her help investigating a murder.
And when Watts and Mycroft follow a trail to the cold-blooded killer, they find themselves in the lion's den – literally. A night at the zoo will never have quite the same meaning again…
Every Breath: "A smart, contemporary take on a timely classic that is sure to please Sherlock aficionados of all ages…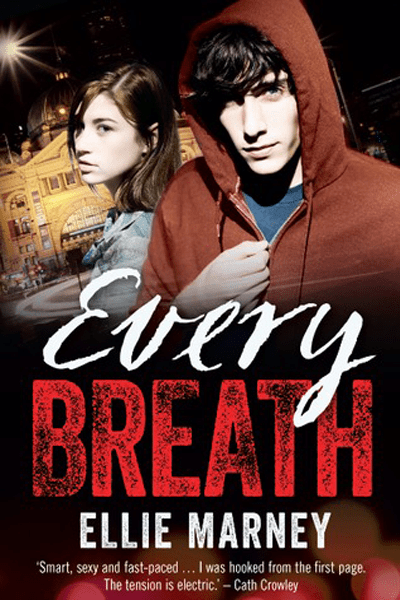 THE EVERY SERIES - BOOK 2
Allen and Unwin, 2014
Tundra Books, 2015
Sparks fly when Watts follows Mycroft to London in this second sophisticated thriller about the teen crime-fighting pair.
Find Every Word at your fave retailer online:
Add Every Word on Goodreads:
Rachel is still getting used to the idea of Mycroft being her boyfriend when he disappears to London with Professor Walsh. They're investigating the carjacking death of a Rare Books conservator, which appears to be linked to the theft of a Shakespeare First Folio from the Bodleian Library. Worried about similarities between the conservator's accident and the death of Mycroft's own parents, Rachel follows Mycroft to London … and straight into a whole storm of trouble.
"There's no resting on laurels with this follow-up…Marney doesn't pull on the brakes or lessen the intense pace she set from the onset with 'Every Breath…"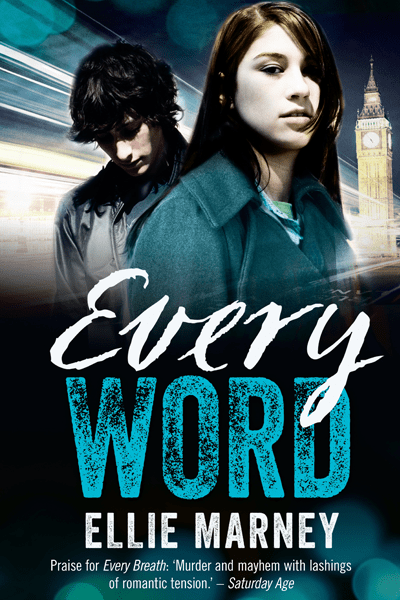 THE EVERY SERIES - BOOK 3
The third book in the Every  series…
Find Every Move at your fave retailer online:
Add Every Move on Goodreads:
After the dramatic events of London, a road trip back to her old home in Five Mile sounds good (in theory) to Rachel Watts, with her brother Mike in the driving seat. But when Mike picks up his old buddy – the wildly unreliable Harris Derwent – things start to go south. Back in Melbourne, Rachel's 'partner in crime', James Mycroft, clashes with Harris, and then a series of murders suggest that the mysterious Mr Wild – Mycroft's own personal Moriarty – is hot on their trail. When tragedy strikes, Rachel and Mycroft realise they'll have to recruit Harris and take matters into their own hands…
"The final book in this high action, teenage sleuthing thriller trilogy is the best yet…"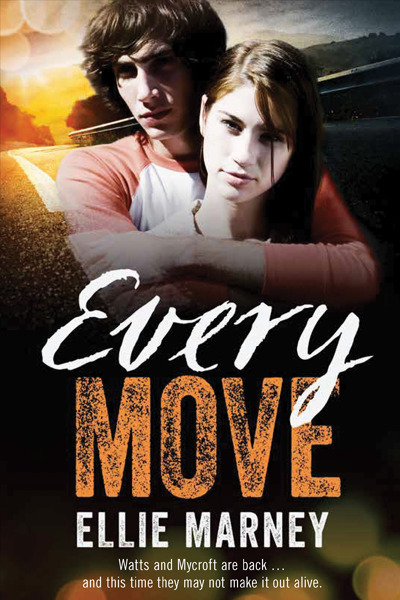 Get a special copy signed by me
For signed & personalised copies of all my books, please contact:
Books are sold at retail price ($AU) + postage. Open international.