Hi everyone! We are super excited to announce the #LoveOzYAbookclub book for June 2022 will be THE MUSEUM OF BROKEN THINGS by Lauren Draper.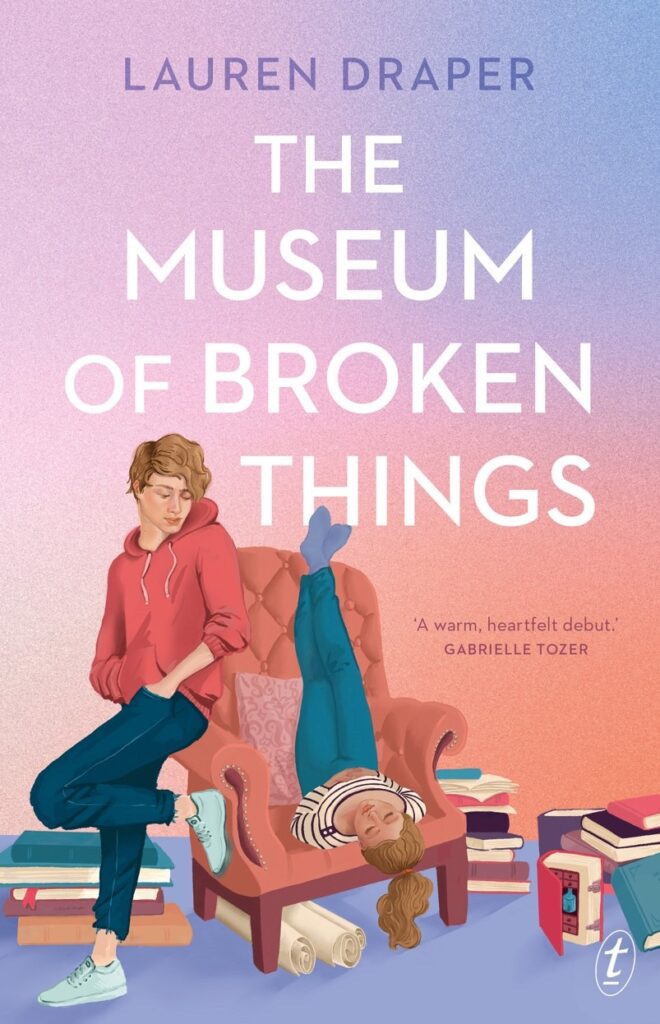 I didn't always live here. Not so long ago I was living in a thriving metropolis with more than one coffee shop on each block and four full bars of reception. I went to Heathmont High School, home to one thousand students, two best friends, a deeply average orchestra, and one cursed statue. Well, allegedly.

Reece still isn't used to living in the small beachside town of Hamilton: she misses her old school, her old friends, and her old life. She can't go back, and she can't move forward: nothing feels right anymore. Not that she's trying very hard—she hasn't even unpacked yet, and the only new friend she's made is a middle-aged barista.

But when Reece inherits a strange artefact that belonged to her beloved grandmother, she begins to unravel a mystery that might change the way she feels about everything around her, including her charismatic classmate Gideon…

A lively, witty novel about letting go of the past and finding your place in the world, The Museum of Broken Things introduces a dazzling new voice in contemporary fiction. 
Lauren is a writer and marketing professional from Melbourne, Australia. Her debut young adult novel, THE MUSEUM OF BROKEN THINGS, is released by Text Publishing. Her work has appeared in Kill Your Darlings, Dumbo Feather and various publications from Hardie Grant Media. Her contemporary fiction manuscript was long-listed in the 2019 Richell Prize from Hachette.
You can order your copy of THE MUSEUM OF BROKEN THINGS from Boomerang Books and use the code 'loveoz' to receive free shipping. If you'd prefer to read digitally, you can find the ebook here.
I hope you enjoy this read for June and I look forward to discussing it with you all later in the month.
Emm xx