Hey there, and welcome to March! It's the end of the summer season – our skys are becoming cloudy (and in some places, the rain is coming down in an apocalyptic way) and we've started thinking about breaking out long-sleeved shirts and cardigans. While I love the summer for the long days and outdoor fun, the approaching autumn fills me with joy – I love cool-weather clothes, and it's the perfect time to snuggle up in bed or on the couch with a great book. And we have a great book for you this month – ONLY A MONSTER, the fantastic fantasy debut by Vanessa Len.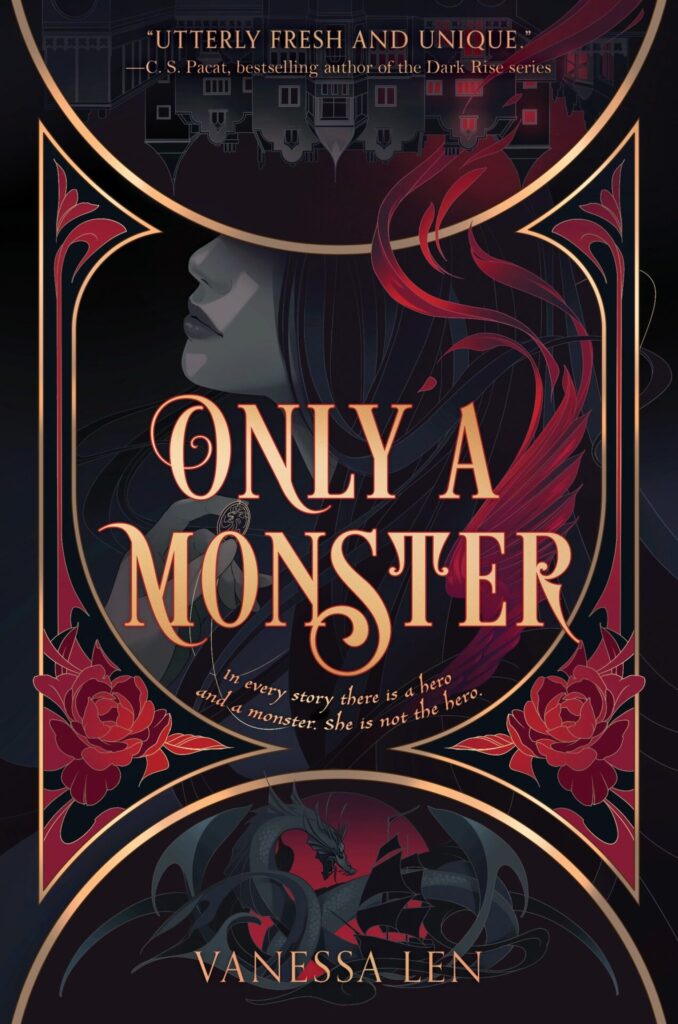 Here's the blurb:
It should have been the perfect summer. Sent to stay with her late mother's eccentric family in London, sixteen-year-old Joan is determined to enjoy herself. She loves her nerdy job at the historic Holland House, and when her super cute co-worker Nick asks her on a date, it feels like everything is falling into place.

But she soon learns the truth. Her family aren't just eccentric: they're monsters, with terrifying, hidden powers. And Nick isn't just a cute boy: he's a legendary monster slayer, who will do anything to bring them down.

As she battles Nick, Joan is forced to work with the beautiful and ruthless Aaron Oliver, heir to a monster family that hates her own. She'll have to embrace her own monstrousness if she is to save herself, and her family. Because in this story . . .

. . . she is not the hero. 
I have been dying to read this one since I first heard about it, and this is a good opportunity to dive in. If you'd like to order ONLY A MONSTER through Boomerang Books using the 'loveoz' promotion code, you'll get free shipping. You can also find the ebook here, and the audiobook here.
Happy reading, and see you on the FB group page!
xxEllie