Hi and welcome to our Author Interview with Alicia Jasinska author of this month's title The Midnight Girls.
The Midnight Girls is set in an interesting world, where did you draw your inspiration from?
The story takes place in a magical fantasy version of 18th century Poland – specifically during the reign of Poland's last king just before the whole country was erased from the map of Europe for over a century. The setting is not meant to be 100% historically accurate, but I had a lot of fun including hinted references to the famous people, events, and places I drew inspiration from.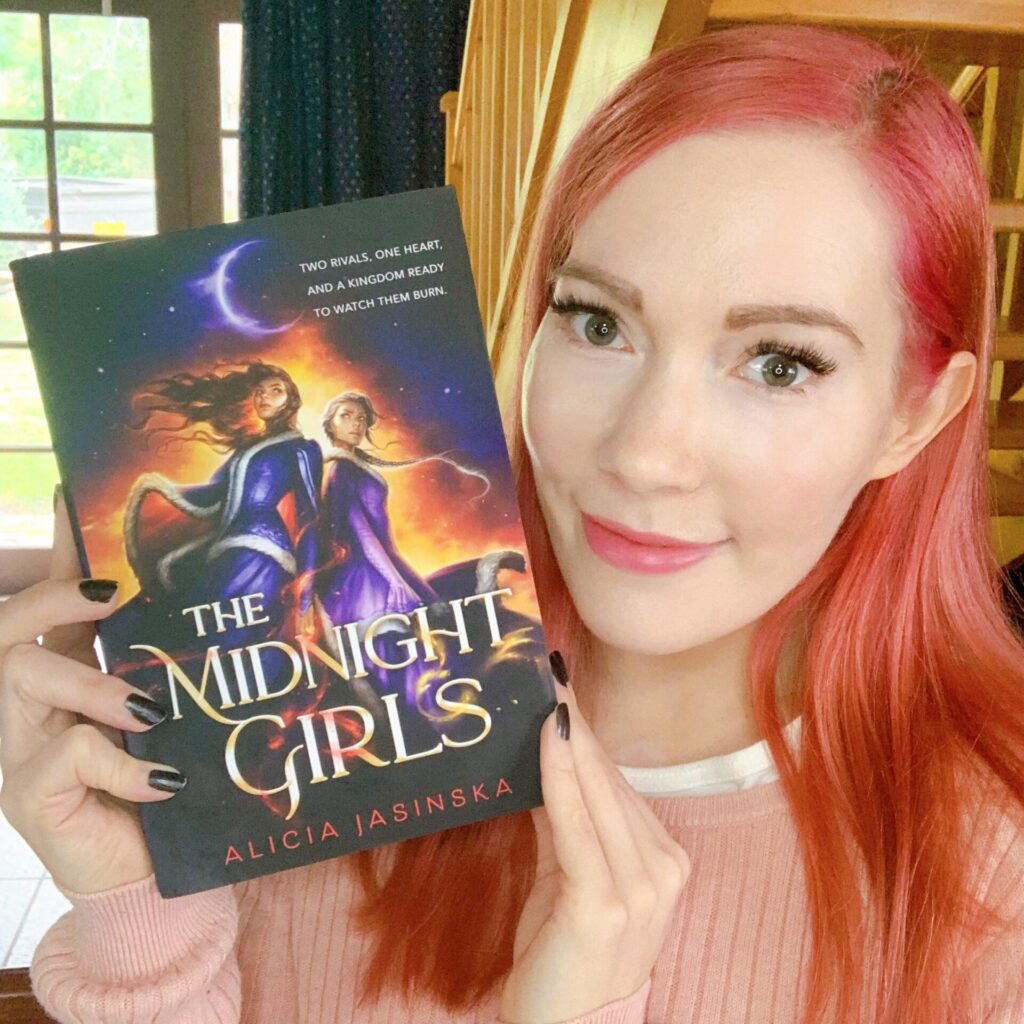 The three main girls are quite different characters, are they based on anyone real or fiction?
I don't think I could ever write a character based on a real person – too many people I know read my books haha.
The main trio in The Midnight Girls are based on characters that appear in Slavic folklore and fairy tales about Baba Yaga aka Eastern Europe's famous witch who lives in the hut with the chicken legs. In the folk stories the witch has three servants: Morning, Day, and Night. We're not told who they are or how they came to serve Baba Yaga. They're really just meant to represent her power over time. But I thought it would be fun to imagine a backstory for these characters and that's kind of how the main trio came to life.
Your book would make an awesome Netflix series, do you have a dream cast for the main players?
I don't actually! I can't think of any actors who match up with the image I have of the characters in my head. I'd be so, so curious to see who would be cast if a series was ever made!
Writing in a time of covid- has your writing life changed these days? Can you tell us a bit about it?
I feel like everything's just really effected my motivation and ability to focus. I had to come up with a whole bunch of strategies in order to meet my deadlines for The Midnight Girls. I did a lot of writing sprints just to force myself to get the words down, and I started writing by hand to give my eyes a break from staring at a screen 24/7. Now that I don't have a strict deadline, I'm trying to take things a bit easier and rediscover my motivation and love of writing.
What do you enjoy doing in your spare time when you aren't writing?
My hobby when I'm not writing is training aerials! I mostly do aerial hoop and dance trapeze and sometimes hammock. It's a super fun hobby and a great way to stay fit!
Thank you so much Alicia for answering all our questions and for taking part in our book of the month!
Look out for our discussion post on The Midnight Girls on the #LoveOzYAbookclub Facebook Page in the coming days, and to find out about our March book of the Month
Emm xx