Good morning, friends! (or if you're reading this later, good day to you!)
Today we have a lovely interview from the amazing Vanessa Len, debut author of the smashing bestseller ONLY A MONSTER, our March 2022 title.
Read on to find a link to Vanessa's writing playlist for the book, her favourite fictional tropes, and more!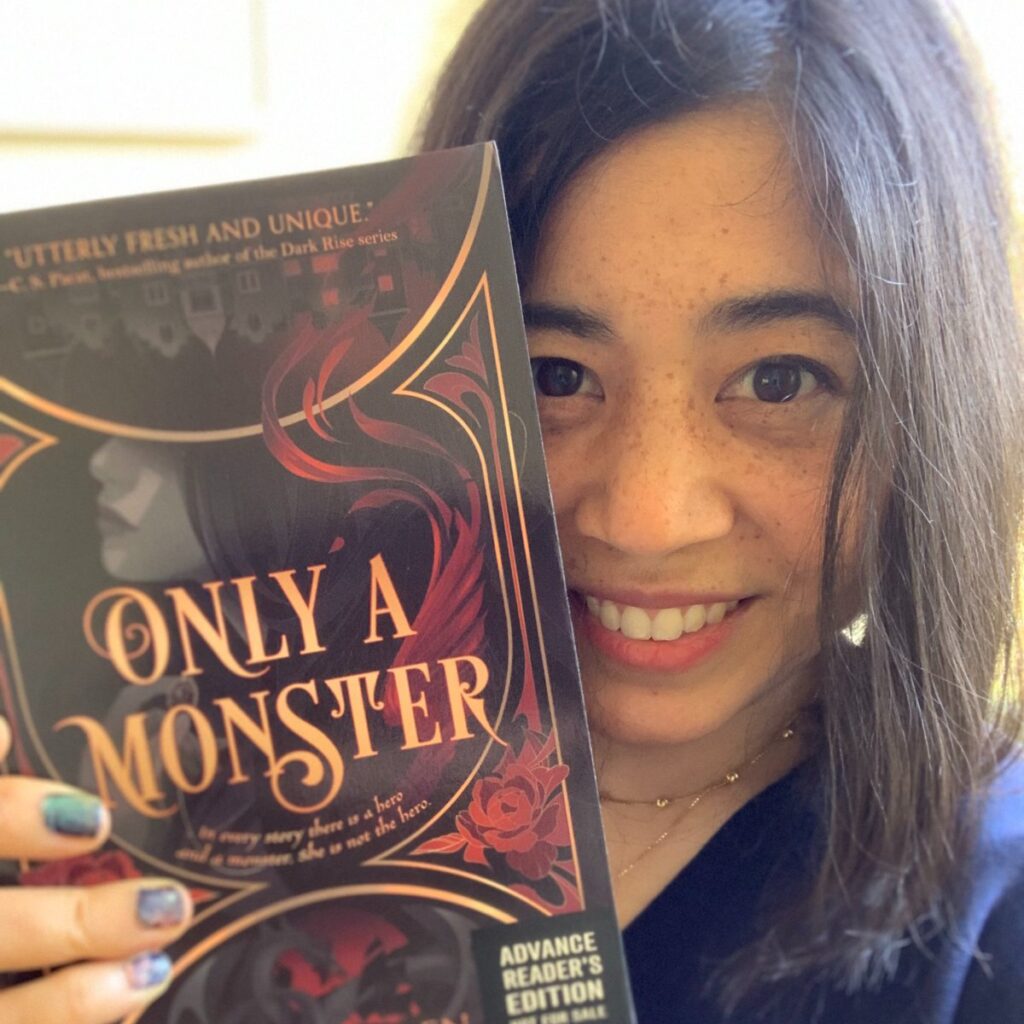 * Tell us a bit about the backstory for your book, and how the idea came to you
The story was inspired by that feeling when the hero of a story isn't necessarily the hero of your story. I thought it would be interesting to write about a really good, decent, upright hero fighting against you, rather than for you.
* Did you have a playlist for this book? Do you have a playlist for writing? Can you tell us about it?
Yes, I have a playlist here: https://open.spotify.com/playlist/7aajsz9bsPpesWTBCCgqKu – I think of it as a soundtrack for the book! When I'm writing, though, I don't listen to music (or anything else); I like a quiet headspace.
* Comfort reads – which books do you turn to when you need a break from it all?
Howl's Moving Castle by Diana Wynne Jones and Spinning Silver by Naomi Novik (specifically, the audiobook because the narrator has such a fun reading style.) They both have the escapist worlds and happy endings I want when I'm craving a comfort read. 
* Your favourite fictional tropes are:
– Heists
– Worlds with magic
– Time travel
– Enemies to lovers
– When a character seems innocuous and is revealed to be epic!
* What TV show/movie is getting you through right now and why?
Umbrella Academy – I'm really looking forward to the next season! I love how idiosyncratic it is – it's full of things that shouldn't go together (a guy on the moon; assassins, a robot Mum; a monkey butler), and yet it all works!
*
Thanks for joining in, Vanessa! And bookclubbers, keep an eye out for the discussion post for this title happening soon on bookclub – and happy reading, everyone!
xxEllie