Hello and welcome to September! Is it just me, or are the days speeding up? We're in the latter half of the year already, and here in south eastern Australia, the wattles are out and the sun is beginning to return – I'm looking forward to some warmer weather! While the cold winter days are nice for snuggling up on the couch with a book, it's nice to think about sitting on a deck chair, feeling the warm breeze, with ice cubes clinking in a glass as you relax into your next summer read…
Before we get to the deck chairs though, I hope you enjoy our September title – ELEANOR JONES IS NOT A MURDERER is the debut YA novel from Amy Doak, and I do love seeing more YA murder mysteries on the shelves!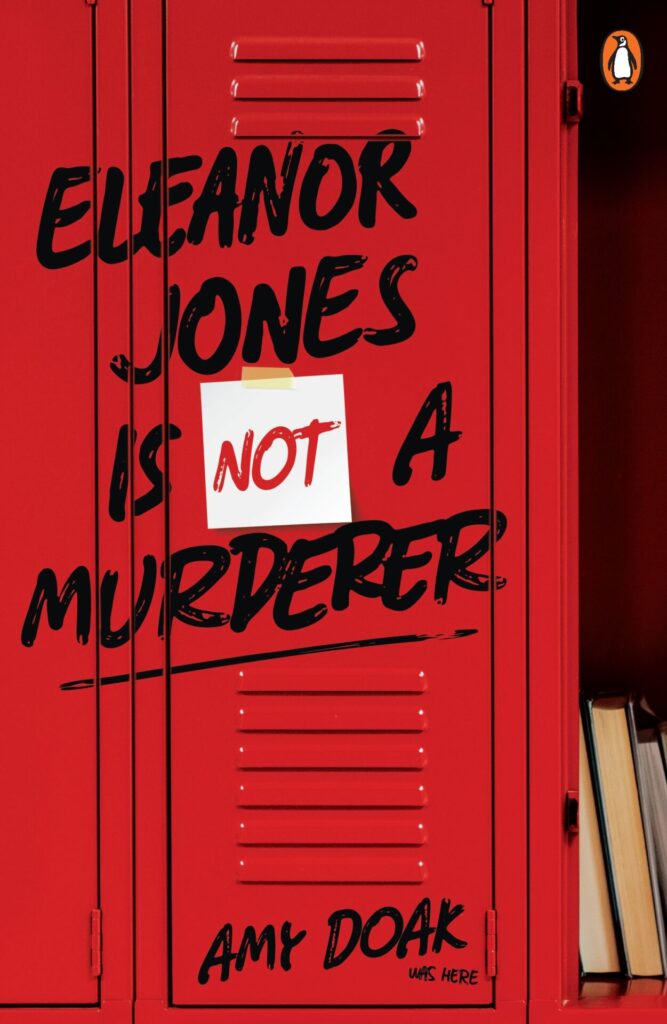 Here's the blurb:
Eleanor Jones has just started at her ninth high school in less than five years. Since she and her mum are always moving on, Eleanor likes to stay on the outer, to stay invisible. So maybe it's just bad luck that the very first person she talks to at Cooinda Secondary College, Angus Marshall, is stabbed and left for dead the same day. The last message on Angus's phone is from Eleanor Jones.

After being interviewed by the police, Eleanor realises they don't have all the facts and decides to investigate. In trying to understand what happened to Angus, Eleanor inadvertently becomes involved with an eclectic group of fellow students – all of whom have their own reasons to want to solve the mystery.

As they slowly unravel Angus's secrets, Eleanor discovers the true meaning of friendship – and uncovers a danger lurking at the heart of the town . . .
You can buy a brand new copy of ELEANOR JONES IS NOT A MURDERER from our partner Readings Books by using the special LOVE2LOVEOZYA code at checkout during September. Alternatively, you can find the digital copy here.
I hope you enjoy another twisty mystery for September, and happy reading!
xxEllie