Hello and happy spooky season! While the northern hemisphere is getting ready to cuddle up for Autumn, we're enjoying the advance of Spring down here in Australia. And this month's read is the knockout new YA fantasy novel DARK RISE by the incredible CS Pacat.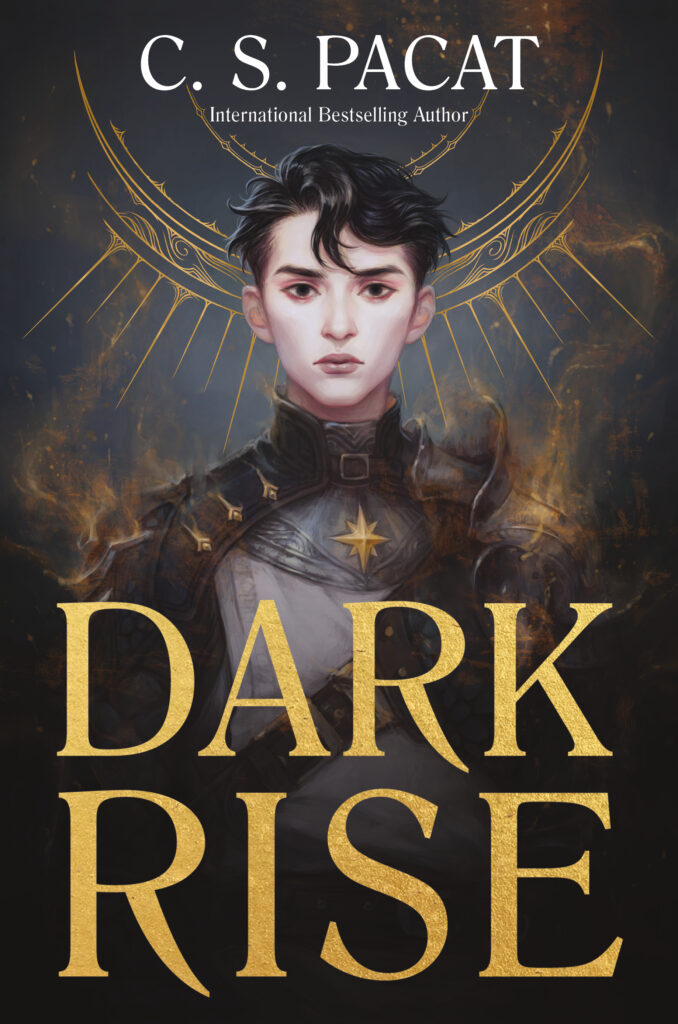 Here's the blurb:
The ancient world of magic is no more. Its heroes are dead, its halls are ruins, and its great battles between Light and Dark are forgotten. Only the Stewards remember, and they keep their centuries-long vigil, sworn to protect humanity if the Dark King ever returns.

Sixteen-year-old dock boy Will is on the run, pursued by the men who killed his mother. When an old servant tells him of his destiny to fight beside the Stewards, Will is ushered into a world of magic, where he must train to play a vital role in the oncoming battle against the Dark.

As London is threatened by the Dark King's return, the reborn heroes and villains of a long-forgotten war begin to draw battle lines. But as the young descendants of Light and Dark step into their destined roles, old allegiances, old enmities and old flames are awakened. Will must stand with the last heroes of the Light to prevent the fate that destroyed their world from returning to destroy his own. 
I hope you enjoy reading DARK RISE – I've been hanging out for this one!
You can find a copy of our October title at Boomerang Books, and get free shipping by using the 'loveoz' code at checkout (and it's on sale at 20% off!). Alternatively, you can find the digital version of the book here.
Happy October and enjoy the read!
xxEllie