Hello and welcome to the June 2023 title announcement. We are very excited to announce our book this month is THE ISLES OF THE GODS by Amie Kaufman.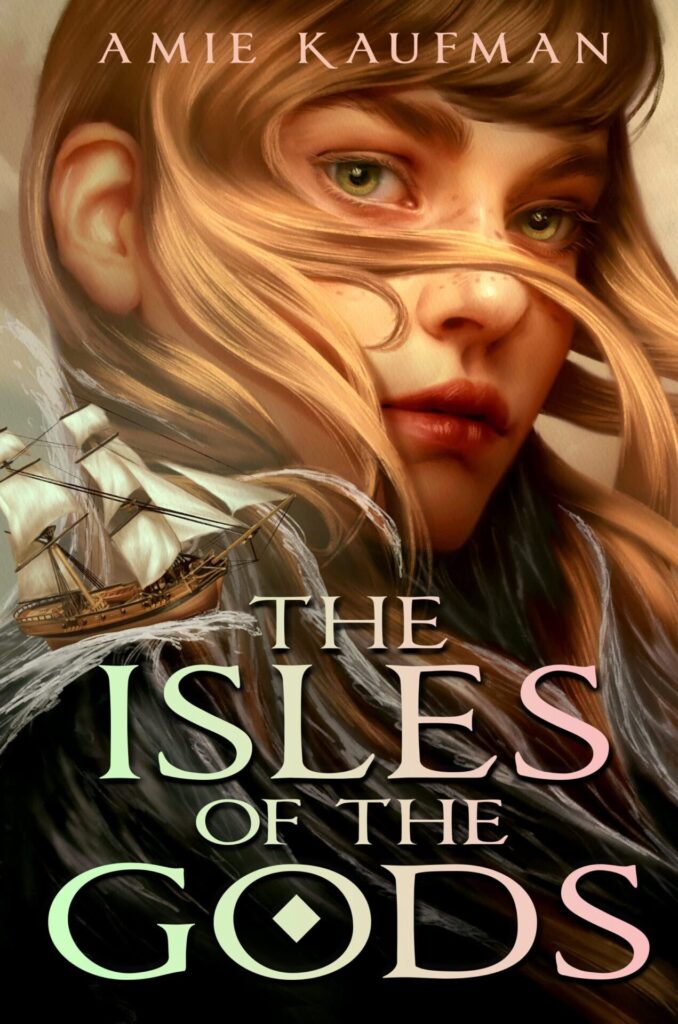 When Selly's father leaves her high and dry in the port of Kirkpool, she has no intention of riding out the winter on land while he sails to adventure in the north seas. But any plans to follow him are dashed when a handsome stranger with tell-tale magician's marks on his arm boards her ship, presenting her and the crew with a dangerous mission: to cross the Crescent Sea without detection so he can complete a ritual on the sacred Isles of the Gods. What starts as a leisure cruise will lead to acts of treason and sheer terror on the high seas, bringing two countries to the brink of war, two strangers closer than they ever thought possible and stirring two dangerous gods from centuries of slumber…
I hope everyone enjoys THE ISLES OF THE GODS. We also have the discount code (LOVE2LOVEOZYA) now active in June for you to purchase the book for 20% off at Readings Books. Thank you so much to Readings! Look out for our author interview with Amie Kaufman later in the month on our Instagram page LoveOzYAbookclub. Remember all our posts are on IG now and we look forward to chatting with you all in our new home.
Emm xx