Hello, bookclub friends, and welcome to July 😊
Break out your fuzzy cardigans, folks, because this month's read is the delightful, poignant, and brilliant WE COULD BE SOMETHING, the latest book by OzYA stalwart, Will Kostakis.
Will's books have featured here before – because he's been on the Australian book-writing scene for a long time (his first book, Loathing Lola, was published when he was nineteen). You might have picked up one of his other books – The First Third, The Sidekicks, Monuments – but I can guarantee you won't have read anything like WE COULD BE SOMETHING.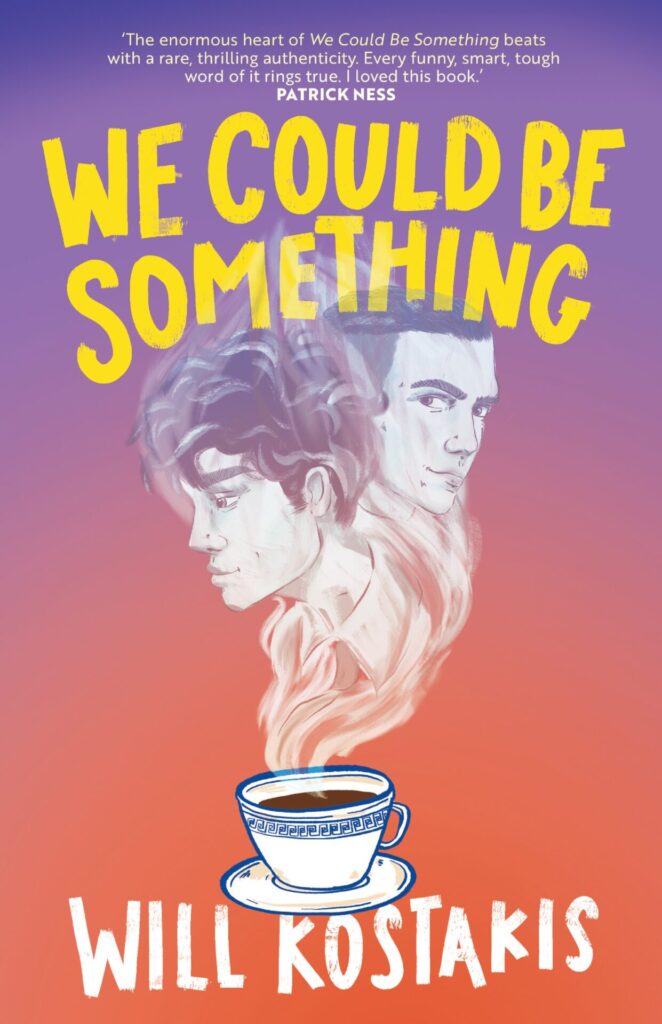 Here's the blurb:
Part Coming-Out Story.

Part falling-in-love story.

Part falling-apart story.

Harvey's dads are splitting up. It's been on the cards for a while, but it's still sudden. Woken-by-his-father-to-catch-a-red-eye sudden. Now he's restarting His Life In A New City, Living Above A Cafe With The Extended Greek Family He Barely Knows.

Sotiris is a rising star. At seventeen, he's already achieved his dream of publishing a novel. When his career falters, a cute, wise-cracking bookseller named Jem upends his world.

Harvey and Sotiris's stories converge on the same street in Darlinghurst, in this beautifully heartfelt novel about how our dreams shape us, and what they cost us.
You can get 20% off your order of this month's book when you use the code LOVE2LOVEOZYA while buying online from our partner, Readings Books. Or you can find the ebook of WE COULD BE SOMETHING here, if you prefer to read in digital.
Hope you enjoy our July pick, and happy reading!
xxEllie