Hello friends, and happy 2023! I love diving into the brand new year, and it's always a privilege and a pleasure to be joining with my co-mod Emmaly to welcome everyone back once more for another year of bookclub. I hope your holiday break was fun, and your start to 2023 was smooth.
We're kicking off this year with a debut book by the lovely Leanne Yong – TWO CAN PLAY THAT GAME was launched only a few days ago, and it's a delightful romance set in the world of gaming, described by reviewers as "incredible Australian debut is a hilarious, heartwarming story of family, Australian-Malaysian culture, friendship and first love." Here's the blurb: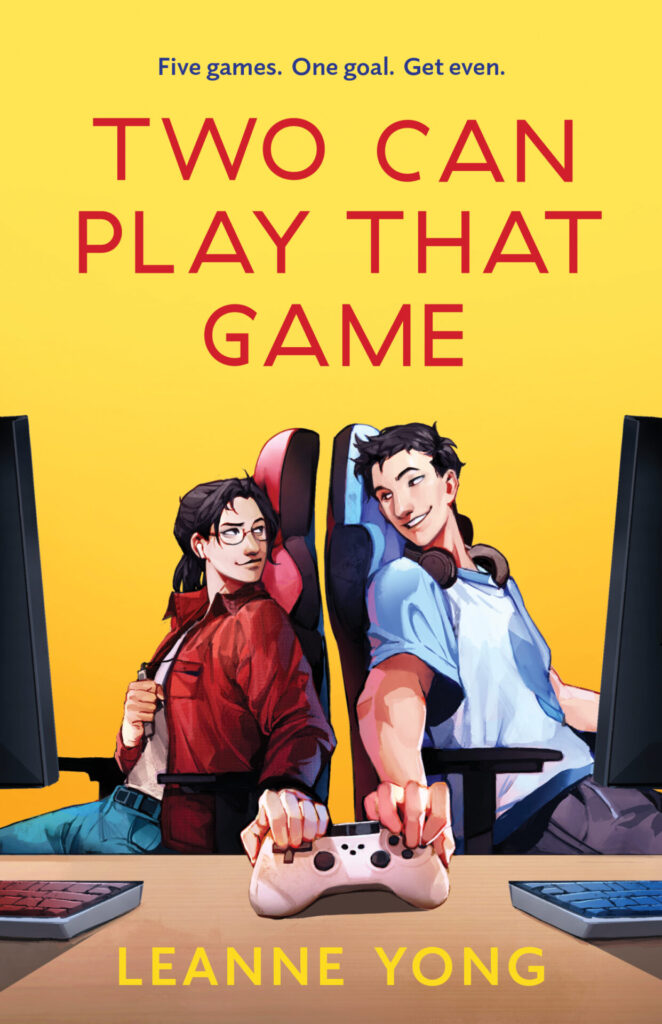 Sam Khoo has one goal in life: create cool indie games. She's willing to do anything to make her dream come true – even throw away a scholarship to university. All she needs is a super-rare ticket to a game design workshop and she can kickstart her career.

So when Jay Chua, aka Jerky McJerkface, sneakily grabs the last ticket, it's war. Knowing how their Australian-Malaysian community works, Sam issues him an ultimatum: put the ticket on the line in a 1v1 competition of classic video games, or she'll broadcast his duplicity to everyone. Thank you, Asian Gossip Network.

Meeting in neutral locations, away from the eyes and ears of nosy aunties and uncles, Sam and Jay connect despite themselves. It's a puzzle that Sam's not sure she wants to solve. But when her dream is under threat, will she discover that there is more than one way to win?
You can grab your copy of TWO CAN PLAY THAT GAME through our new bookclub partner, Readings Books – use the code LOVE2LOVEOZYA at checkout to receive a 20% discount. If digital is more your style, you can find the book here.
I really hope you enjoy our first title of the bookclub year! Keep an eye out for updates here or at the bookclub FB page, and wishing you happy reading!
xxEllie